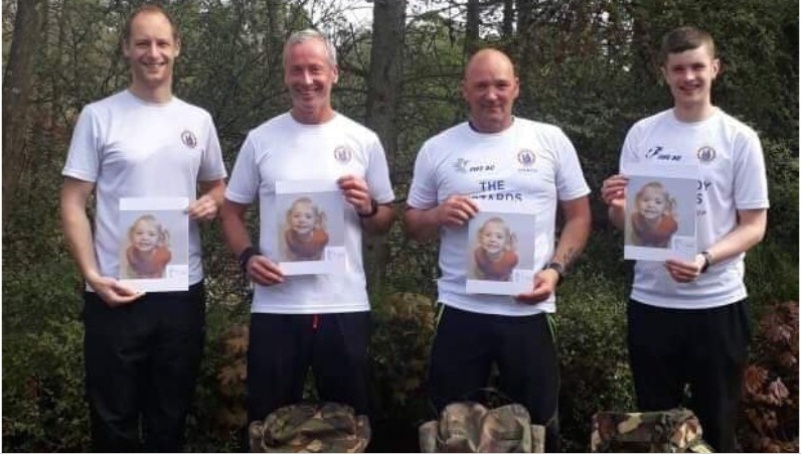 A Fife man is hoping to raise hundreds of pounds in memory of a 2-year-old Kirkcaldy girl who died in December.
Megan Clarkson passed away 21 days after being diagnosed with a rare cancer - and Mark Buchan and 3 other men are running what is called the Bergen Race in her memory.
They will also be running with 35 pounds on their backs.
Speaking to Kingdom FM News 27-year-old Mark said: We're all local lads from Kirkcaldy. We run for 10 miles and the event will be based at Colchester in England.
"I suggested to the boys about making it extra special by giving something back to the community.
"It also gives that extra motivation we need for the Bergen Race.
"I'm not a parent and I coach kids' football at Balwearie. I enjoy seeing children happy and enjoying themselves.
"This race was inspired by the illness of a little girl called Megan.
"She sadly died on 2nd January of this year just three weeks after being diagnosed with type three Pleuropulmonary Blastoma - a rare and aggressive form of lung cancer found in children.
"She was only 2 years, 11 months and 6 days old when she passed.
"I want to raise awareness and support other kids and parents, who are going through this or any kind of illness.
"I've coached so many kids in the past and if I see them smiling and having fun, that makes me happy.
"All money raised from this will go to Ronald McDonald House, Glasgow. The Teapot Trust and also for the Children's Ward of the Victoria Hospital Kirkcaldy."