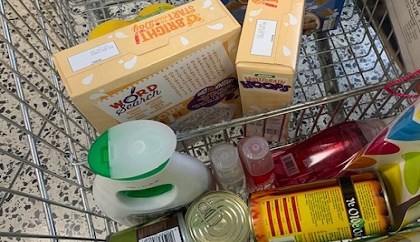 There's an appeal for donations from two Fife foodbanks to help those in need amid the end of the £20 uplift to universal credit.
Kingdom FM has been hearing from both Dunfermline and Glenrothes foodbanks on the day the temporary rise to universal credit has been coming to an end.
It had been brought in by the UK Government to help people during the coronavirus pandemic.
But the government at Westminster now wants to focus on getting people back into work.
Sandra Beveridge, the project manager at Dunfermline Foodbank, is concerned that this winter is going to be difficult for many people:
Lynn Smart, the manager of Glenrothes Foodbank, is mentioning what sort of items they need to help their clients: