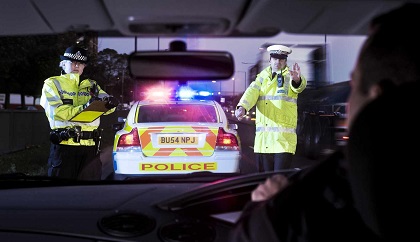 Police breathalysed 8,632 drivers over Christmas
A man in North East Fife was four times over the legal drink-drive limit when he crashed his car during the festive period, it has emerged.
Police Scotland have revealed that one in every 15 people they breathalysed between the December 1st 2018 and January 2nd 2019 was unfit to drive.
That has risen from one in every 28 drivers during the same period the year before.
Road traffic officers say they are 'disappointed' by the number of drivers who are continue to get behind the wheel so soon after drinking.
Assistant Chief Constable, Mark Williams, said: "I am very disappointed that of the 8,632 drivers stopped and breathalysed during our Festive Road Safety Campaign, we caught 565 people for drink/drug driving offences.
"This means that one in every 15 drivers breathalysed by officers were over the limit, compared with one in 28 during the same period in 2017/18.
""t was very alarming that during this period, 33 motorists were caught more than four times over the limit.