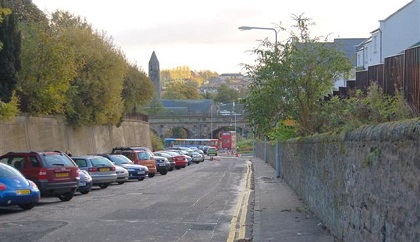 After a unanimous decision by the council, it looks like Sunday car parking charges could be scrapped in some areas of Fife.
A motion has been backed by councillors to devolve parking charge powers to local areas.
A Kingdom FM poll suggests around 80% of Fifers think scrapping Sunday charges would bring more people into the town centre.
James Calder, Liberal Democrat councillor for Dunfermline South, brought forward the motion alongside Conservative Dunfermline North councillor Gavin Ellis.
Cllr Calder said: "Dunfermline Councillors backed a review into Sunday Parking charges recently and I am keen we have this power as soon as possible.
"I am pleased the entire Council has supported this motion to ensure we have the powers as soon as possible. Businesses are clear that Sunday parking is damaging and we will welcome the powers being brought to Dunfermline."
Cllr Ellis added: "After the motion was passed, it's great to see a genuine effort being taken to put the power over parking in Dunfermline into the hands of Dunfermline's councillors and not decided centrally from Glenrothes.
"I look forward to bringing this back to the Dunfermline area committee and seeing Sunday parking charges reversed and a focus to work with our local businesses to identify what other key shopping dates these charges could be removed from or to have the charging times amended."