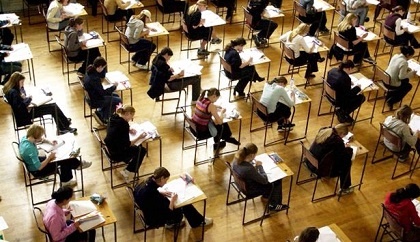 Some head teachers are worried about the possibility of half days being introduced
No decisions have been made to introduce half-days for high schools in Fife, according to council bosses this morning.
Head teachers and teaching unions are raising concerns that the move could happen because of cuts to school budgets.
But Fife Council are stressing it is not something they are intending to push ahead with.
The proposal appears under 'rejected savings' in the council's budget for 2018-2021, but it confirms that the move would save the council £900,000.
David Farmer is from the Fife branch of the EIS teaching union:
Cllr David Ross, Co-Leader of Fife Council, said: "The EIS have been told that there is a significant difference between the savings proposals put forward by officers and what will be acceptable to the Joint Administration.
"In particular they should look at what savings have been rejected by councillors in previous years before jumping to conclusions – the music service being a case in point."
Co-Leader, Cllr David Alexander, said: "We face this speculation every year.
"We also have to put forward a balanced budget.
"Any suggestions on how we achieve that would be welcome."