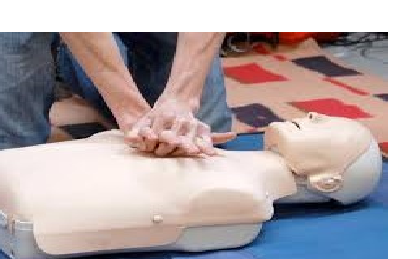 Fife council is coming under fire for not ensuring every pupil in secondary schools across the Kingdom are trained in CPR.
29 out of the Scotland's 32 local authorities have committed to the British Heart Foundation's campaign to provide every child with the vital skill.
David McColgan from the charity said: "There are around 3,500 out-of-hospital cardiac arrests in Scotland each year but the survival rate is just one in 12 and for every minute without CPR, the chances of surviving drop by up to ten per cent.
"In countries where CPR is more widely taught, survival rates as high as 1 in 4 have been reported. International evidence has shown that in countries like Denmark, which legislated for all secondary pupils to learn CPR and adopted best practice in emergency response, survival rates for out of hospital cardiac arrests have tripled."
In a Fife Council statement Pam Colburn, Active Schools Manager, said: "In Fife we are committed to delivering CPR in our secondary schools and we will be working with the British Heart Foundation to help us deliver this vision.
"Some of our schools already deliver CPR training and the others are all set to follow suit. Schools are working on a timetable for implementation which can fit into each school's already busy school year. "