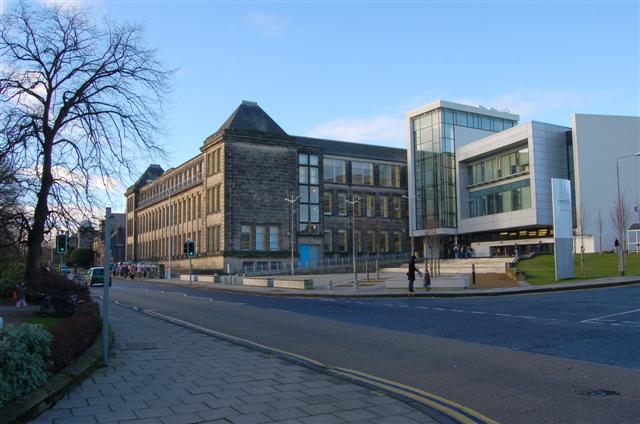 For a fifth time this year college lecturers in Fife are striking in a dispute over pay.
Today's strike will differ from previous one as EIS members are due to walk out the classroom for two days in a row this time.
EIS General Secretary Larry Flanagan said, "Lecturers across Scotland will walk out on two days of strike action this week, as the long-running dispute over a fair cost of living pay increase continues.
"Despite EIS-FELA calling off last week's strike action to facilitate further negotiations, and agreeing to a short-notice meeting yesterday to engage in talks with Colleges Scotland, there has been no breakthrough towards an agreement."
""There has been a distinct lack of meaningful negotiation from Colleges Scotland, and a lack of urgency on their part to resolve this dispute.
"Once again today, they have fallen back into the pattern of making increasingly belligerent comments about lecturing staff – including a bizarre claim about the EIS demanding a 4-day working week for lecturers, which has absolutely no basis in reality.
"Today's statement from Colleges Scotland only confirms that they understand little about the role of a lecturer, nor about the huge amount of work that lecturers do outwith their class teaching commitment."
Interim Director of Employment Services for Colleges Scotland Employers' Association, Heather Stevenson, said:
"The EIS-FELA is continuing with its strike action and action short of strike action and is demanding that lecturers have an automatic right to a four-day week in college and get paid almost £42,000.
"Colleges have put a generous package on the table which would take over 90% of unpromoted lecturers to £41,426 and provide all lecturers with the right to request flexible working arrangements, but colleges could never grant this an automatic entitlement for up to seven hours a week for all lecturing staff.
"That would be simply unsustainable for the college sector and adversely affect students.
"Colleges are doing everything we can to end this dispute for the sake of students, who are being deliberately targeted by the EIS-FELA.
"Progress has been made in recent discussions, so it is incredibly disappointing that the EIS-FELA has rejected our calls to suspend the strikes and take our offer to their members for the first time in this dispute, as we believe they would recognise it is a good deal and accept it.
"The EIS-FELA should not be attacking students in this way by striking during exams and withholding students' assessment results, but colleges are mitigating the impact of their action and we are confident their attempts to cause maximum disruption will not succeed despite them paying their members to go out on strike."