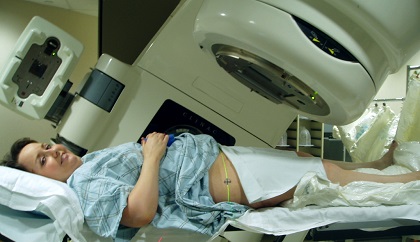 There is not enough mental health support available for people who are recovering from cancer.
A survey by Macmillan found almost half of Fifers admit they did not feel emotionally or pyschologically supported by health care services during recovery.
Pamela Harrower from Blairhall went through treatment for breast cancer, after finding a lump last year.
She is unsure the NHS has enough cash to support people suffering with mental health issues as a result of treatment:
"I had no symptoms and was the healthiest I had felt in a while.
"But during a caravan holiday for my son's birthday I had forgotten my sponge so used my hand in the shower and that's when I found a little lump that was not there before.
"My medical team were fantastic when it came to me being treated for cancer.
They supplied me with lots of different leaflets and I did a lot of research myself.
"During treatment I was so focused on getting through it that I didn't think about anything else.
"However once treatment finished I felt I needed even more support.
"Thankfully Macmillan had sent me a letter a couple of weeks previously so I decided to give them a call.
"We were struggling financially. I had difficulties during chemotherapy treatment so my husband had to leave work to support me and the family.
"I didn't have life insurance, so we had to apply for benefits, however after a meeting with a Macmillan Benefits Advisor we were advised that we were receiving a lot less than we were entitled too.
"The Macmillan Benefits Advisor managed to sort it all out for us which was a huge relief.
"Having money worries should be the last thing during the most worrying time of your life.
"I completed a care plan with a Macmillan support officer and it was a fantastic help.
"It helped to break down each of our needs and all of these were addressed.
"From money worries to fitness and mental health. We are truly grateful for Macmillan's support in one of our worst times.
"They helped us move forward and live again!"