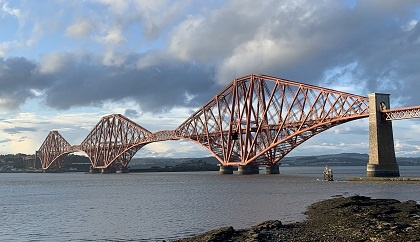 The Fife Business Awards is taking place tonight to celebrate the work of the Kingdom's firms.
It will be the first live one since 2019.
The ceremony is at the Old Course Hotel in St Andrews.
Companies in the region are being hailed for their resilience during the coronavirus pandemic.
Yesterday, Anas Hassan, our Kingdom FM reporter, went to chat with Alan Mitchell, the Chief Executive of Fife Chamber of Commerce, to find out more about this evening's event: