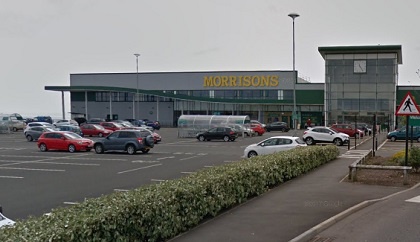 Morrisons is launching a 'quieter hour'
Parents of children with autism in Fife are among those benefiting from a supermarket scheme making shopping easier for them.
Morrisons, which has four stores in Fife, are turning off the music, avoiding making tannoy announcements, and keeping trolley movemments to a minimum between 9am and 10am on Saturday mornings.
It is part of a national 'Quieter Hour' scheme, designed to make visits easier for people with sensory impairments.
Liza Quin runs the charity Autism Rocks fife, and has a daughter with autism:
Angela Gray, a Morrisons 'Community Champion', said: "I was involved in the initial trial as my son is autistic and we found that these changes made a real difference.
"The trial showed there is a need for a quieter shopping experience for some customers."