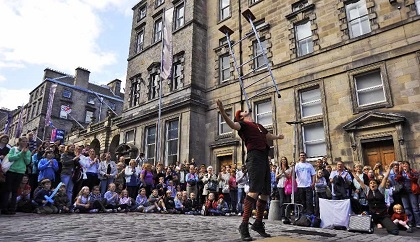 Friday night festival goers from Fife are to benefit from an extra Scotrail service during this year's Edinburgh Fringe. 
A train will depart from Edinburgh to Glenrothes, via Dunfermline, at one minute to midnight every Friday evening.
Scotrail have encouraged Fifers to plan their journey's ahead and buy tickets in advance, as footfall to and from the capital more than doubles at the weekend during the Fringe.
The international festival runs from 2-25 August.