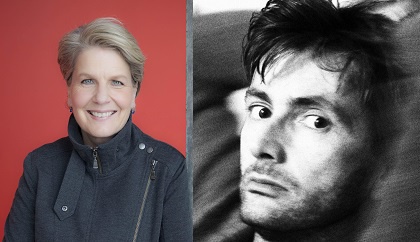 The festival is being headlined by Sandi Toksvig and David Tennant
As Kirkcaldy's Adam Smith inspired Festival of Ideas draws closer, Kingdom FM News is spending this week speaking to some of its stars.
Among those appearing this year are Dr Who and Broadchurch star David Tennant, and QI and Bake Off host Sandi Toksvig, who is delivering the annual Adam Smith Lecture.
It is a weekend of entertainment and enlightenment to draw attention to Kirkcaldy, and in particular the life and work of the economist and philosopher Adam Smith.
Tickets for all shows are available here.
"It's a privilege to return to Kirkcaldy" - Dougie Hunter, Lights Out By Nine.
Fife-based funk and soul outfit Lights Out By Nine started performing in the pubs and bars of Kirkcaldy 30 years ago.
In that time, they've performed to 20,000 people in Edinburgh's Princes Street Gardens and performed live sessions to national radio audiences of millions in both the UK and USA.
The band are marking their 30th anniversary with a summer of festival performances and two EPs, as well as their appearance at the Festival of Ideas after David Tennant's film screening.
They will be performing their What The Funk fringe show, which is a narrated history of the genre starring Lights Out By Nine as the 'house band.'
That will be followed by a set consisting both of their own music and classic cover versions.
Bass player Dougie has been sharing his memories of the early days gigging in Kirkcaldy:
What The Funk: Lights Out By Nine | Adam Smith Theatre | Sat 17th Mar | £10.00
"Arabella Weir invited me - I jumped at the chance" - Kieran Hodgson, Comedian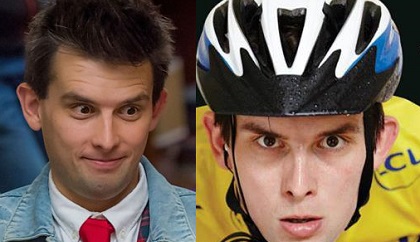 Yorkshire-born Kieran Hodgson is bringing his one man show to the Adam Smith Theatre.
The coming-of-age story focuses on his childhood admiration for the cyclist Lance Armstrong, and the crushing blow he experienced when he discovered his hero was a cheat.
He first performed the show at the Edinburgh Fringe Festival in 2015, where he was nominated for an Edinburgh Comedy Award.
But Kieron is best known at the moment for starring as Gordon in the BBC Scotland sitcom Two Doors Down.
He has been telling Kingdom FM News what it was like on set with big names such as Taggart's Alex Norton, impressionist Jonathan Watson and comic legend Elaine C Smith:
Kieran Hodgson: Lance | Adam Smith Theatre | Fri 16th Mar | £7.50
"He put me on between a coder and an economist" - Arabella Weir, artistic director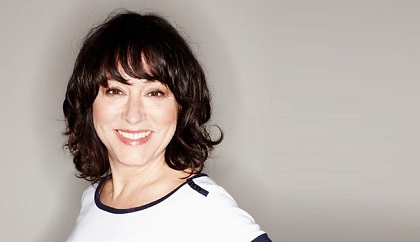 The star of The Fast Show and, recently, Two Doors Down, was nominated to the positon of Artistic Director of the festival in 2017 by Gordon Brown.
She has been instrumental in bringing some of the big names to Fife, including her Two Doors Down co-star Kieran Hodgson.
But undoubtably her biggest coup this year has been bringing her friend David Tennant to the event.
On Saturday night, she will be hosting a Q&A with the former Doctor, where he is expected to talk about growing up in Scotland, his rise to fame and what it's like to be the most popular Dr Who ever.
Arabella is telling Kingdom FM News how the former Prime Minister convinced her to curate this year's Festival, how she became pals with with David Tennant, and why Kirkcaldy is the perfect location for a festival:
David Tennant - An Audience With | Adam Smith Theatre | Sat 17th Mar | Sold Out
"People are beginning to realise he has something to say about the sympathy we have for each other" - Gordon Brown, Adam Smith Lecture host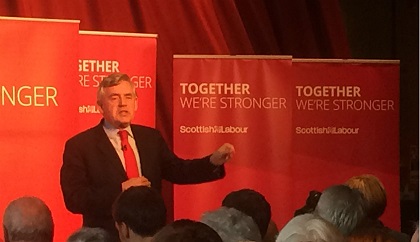 This year, the talk is being delivered by TV presenter and comedian Sandi Toksvig - the first woman to do so on her own.
The annual Adam Smith lecture, around which the festival is based, is delivered every year by someone who represents the Kirkcaldy economist and philosopher's legacy.
He wrote extensively about division of labour, free markets and community.
But, other than giving his name to Kirkcaldy's theatre, relatively few people are believed to know a great deal about one of the most famous names to have been born in the Lang Toun.
The former Prime Minister has been telling Kingdom FM News exactly why people should care about Adam Smith
Adam Smith Lecture: Sandi Toksvig | Adam Smith Theatre | Fri 16th Mar | £10.00 - £15.00