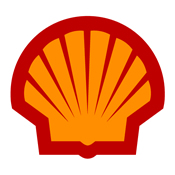 Shell are having to change their operations after Exxonmobil temporarily closed their site.
A warning about elevated and "possibly smokey" flaring has been issued to people living near Mossmorran.
The Shell Fife Natural Gas Liquids (NGL) plant is having to adjust operations following the Fife Ethylene Plant (FEP) temporarily shut down their plant.
In response to this Shell have had to reduce the flow of natural gas from the North Sea so they can stop the supply of ethane going to Exxonmobil's FEP while it's not operating.
As a result of the transitional phase there could be periods of low volume flaring, ground flares have also been in use at the Fife NGL plant.
Plant manager Theresa Waddington said: "Looking ahead to the period during which FEP remains shut down, currently estimated to be four weeks, I expect this pattern to continue, regrettably, as we manage the situation.
This means there are likely to be occasional, short periods of flaring in the elevated flare stacks on site.
"And due to the absence of steam from FEP, which would allow for clean combustion, this could be smoky for short periods.
"We have informed the regulator SEPA of this, and they are aware of the unusual situation.
I'd like to emphasise that the elevated flaring will not be continuous during the FEP shutdown period, and that we aim to minimise it.
"We will prioritise use of the Fife NGL ground flares, which are less visible than the elevated flare stacks, so as to minimise the impact on the community.
I apologise for any inconvenience or concern caused by this flaring. Please rest assured that there is no risk to the local community."