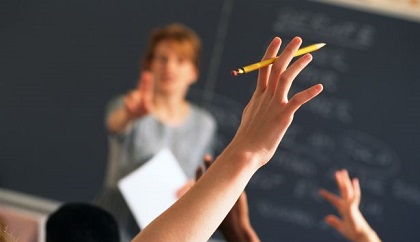 Union bosses say teachers in Scotland are 'mystified' after the education secretary made claims they are the best paid in the UK.
The EIS says the reality is that Scotland's teachers have had a real terms pay cut of around 24 per cent in the last decade.
A proposed pay increase of 3-per-cent is already been rejected by union members - who're calling for a 10 per cent rise.
The union says would not bring teachers anywhere near what teachers south of the border earn.
Figures show Scotland's teachers are currently the worst paid in the UK, and paid less than other countries in Europe.
Commenting, EIS General Secretary Larry Flanagan said: "Scotland's teachers will be somewhat mystified to read reports in the press today that they are apparently well-paid based on comments made by the Cabinet Secretary for Education, and Deputy First Minister, John Swinney.
The reality is that Scotland's teachers have seen their take-home pay reduced, in real-terms, by around 24% over the past decade."
Mr Flanagan continued: "Comparisons to pay in England & Wales, and to other countries, confirm that salaries for Scotland's teachers compare poorly both to other graduate professions and to teachers in other countries. In England & Wales, unpromoted teachers can earn between £38,663 to £47,298 depending on where they live.
"In Scotland, the maximum for an unpromoted teacher is currently £36,408 - so the previously rejected SNCT pay offer would absolutely not make Scotland's teachers the best paid in the UK."
Mr Flanagan added: "The low pay of Scotland's teachers is even more glaring in comparison to other countries, using data from the OECD. This data highlights that teacher pay has, in general, risen in other countries over the past decade. In Scotland, by contrast, pay has been cut in real-terms during this period. OECD data confirms that the average pay, internationally, for a teacher is £42,000 at primary level and £45,000 in secondary – or a rough average of £43,500 overall.
"In Scotland, the top of the pay scale for a class teacher is less than £36,500, which puts Scotland's teachers over £7000 per year worse off than teachers in other countries. It is this pay disparity that has created the growing crisis in teacher recruitment and retention, with serious implications for our education system and our young people."