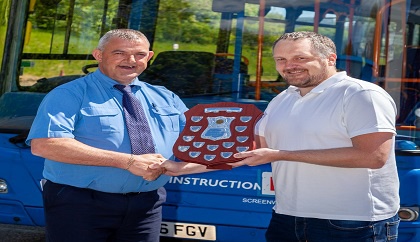 A bus driver from Dunfermline has been named the best in the East of Scotland by Stagecoach.
The operators put their drivers through a number of tests as part of a competition and Steven Fiddes came out on top.
It was nearly a clean sweep for Fife drivers as Brian Mackie, also from Dunfermline, was given second.
Douglas Robertson, Managing Director, Stagecoach East Scotland said: "I am thrilled to present these awards and to congratulate Steven on being crowned Stagecoach East Scotland's Bus Driver of the Year.
"Well done to our runners up too and to so many of our drivers across East Scotland who consistently exceed our expectations in their day-to-day duties, it is great to be able to reward their efforts."
Both drivers will now go on to compete in the National Driver of the Year finals in Blackpool.