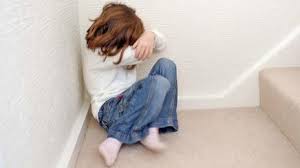 A Dunfermline charity is fighting plans to base a yoga studio in the building they are based.
Safe Space provides counselling services for survivors of child sex abuse at Ling House in the town.
They say the potential noise impact from yoga classes at the proposed studio above them would "create huge problems" for clients undertaking therapy.
Ann Donnan, from the organisation, said:
"Our premises sit directly below the proposed yoga studio which will have noise from people moving around as well as music.
"Our clients require quiet due to the very nature of trauma and ongoing noise, as well as sudden noises, will create huge problems for clients undertaking counselling.
"At present, we take huge steps to soundproof our premises to mitigate against noise within our own building, but we could not control noise from a yoga studio upstairs. A yoga studio would create huge problems for our work with vulnerable clients."
However, the planning statement for the yoga studios says classes running during the charities operational hours would be completely silent.
"Between the hours of 6am and 9am there would be no music played at all on the property," it reads.
"Any classes this early would be silent.
"No microphones are to be used at any time."