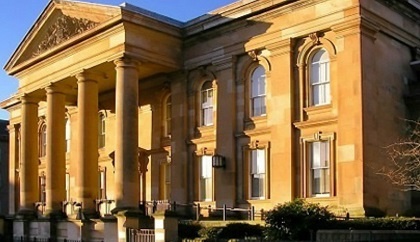 A man is due in court after police allegedly found explosive substances in his home in Dundee.
It is understood officers responded after he made phone threats to a police control room.
Patrick McCabe is due at Dundee Sheriff Court later after police and a bomb disposal squad rushed to his home in Dundee's Fairbairn Street, near the city's football stadiums, on Wednesday night.
A controlled explosion was carried out shortly before 7am today after several residents of tenements in the street were forced to spend the night away from their homes following a partial evacuation.
Police said residents are now free to return to their homes after a full search was undertaken to ensure the property is safe.
It is understood McCabe, 65, was arrested over alleged Telecommunications Act offences after calls were made to Police Scotland's control room on Wednesday night.
Officers then attended his flat and conducted a search before calling in specialist support from the Explosive Ordnance Disposal team.
A number of flats in the block were evacuated as a full search was undertaken.
Today a small controlled explosion was carried out to dispose of "substances" found by police during their search in the "safest possible manner".
Police have now seized items for forensic analysis and a full investigation is ongoing.
Superintendent Graeme Murdoch, Head of Operations, Tayside Division, said:
"We understand that it is always concerning for the community when there is this level of Police activity, and we require the advice and services of our EOD colleagues.
"However, public safety remains our highest priority, and in this case, that has been no different, and we have tried to balance this with the impact on local residents.
"I would seek to reassure all residents in Fairbairn Street and the immediate vicinity that there is no ongoing threat to their safety.
"I can now confirm that following a full search we are satisfied that the property concerned is completely safe, and we are in the process of advising affected residents that they are free to return to their homes."