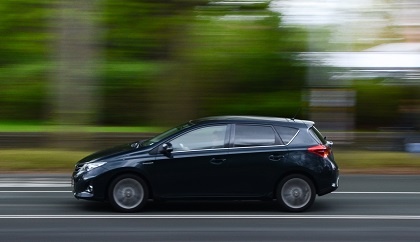 Many drivers are admitting to speeding when they are in a hurry
One in five drivers is admitting jumping amber lights and breaking the speed limit when they are late for work.
In a survey of 1,000 adults, more than half said they take risks going through built-up areas.
While one in 20 say they travel on 'autopilot' every day.
The Scottish Government is launching a campaign this morning urging drivers to slow down when driving in towns and cities.
Humza Yousaf, the Scottish transport minister, said: "We are committed to achieving safer road travel in Scotland for everyone and it's important drivers and riders travel at an appropriate speed for the environment and the conditions, especially in built-up areas where there are many vulnerable road users.
"Whether we drive, ride, cycle or walk, we all share the same road and our actions can have serious consequences.
"So don't risk it - the message is simple, in town, slow down."