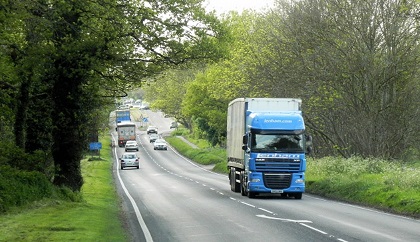 Fife Council has saved £200,000 on fuel
Drivers working for Fife council have saved the Kingdom £200,000 - after being sent on a course teaching them to drive more efficiently.
Fuel costs have fallen since Building Services staff completed the course, run by the Energy Saving Trust.
It is also estimated to have stopped 3,400 tonnes of carbon dioxide from entering the environment.
Council bosses say they now want to put all their drivers through the course, to cut the £5m they spend every year on petrol.
Graham Hodgkins, Asset Manager for Fife Council's Building Services, said: "We actually found it really easy to implement and the results speak for themselves with a 15 per cent saving on fuel consumption already.
"Yes, there were a few cynics at first, but it didn't take long before people realised how useful it was, particularly when it comes to learning how to get the most out of modern and hybrid vehicles.
"To put it another way, every pound we save goes back into our budget, safeguarding the services we provide.
"There are plans now to roll this out across the whole of the council, which has an approximate fuel spend of £4.8million.
"Hopefully, we can achieve similar results."