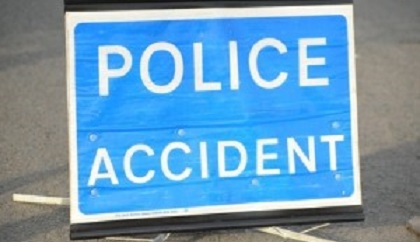 Reaction times for drivers using a phone are around 50% slower than normal driving
Police are raising concerns about the number of injuries and deaths on Scotland's roads that could be prevented.
Officers are warning not wearing seatbelts, using a mobile phone while driving and speeding are some of the main causes of fatal accidents.
Typically, Police Scotland detect over 4,000 speeders every month, with additional offences detected by Safety Camera Units.
It is estimated that one in three people killed in vehicles are not wearing seat belts, and half of those could had been saved if they had worn one.
Officers detected 8,039 seatbelt offences last year, despite their use becoming compulsory in the back of a car in 1991.
The new campaign, using the hashtag #dontriskit, also highlights the risk of using a mobile phone while driving.
Statistics show that people are four times more likely to crash if the driver is using a mobile phone behind the wheel.
Reaction times for drivers using a phone are around 50% slower than normal driving and even a split-second lapse in concentration can result in a crash.
Around 10,000 drivers were caught driving while using their mobile phones last year.
Chief Inspector Stephen Innes, Road Policing, said: "Police Scotland is committed to making our country's roads safer.
"This campaign is about raising awareness that these factors contribute to road traffic collisions, often resulting in people being seriously injured or in some cases, tragically losing their lives.
"During the campaign, officers will undertake enforcement activity and road side education with a view to influencing driver behaviour and casualty reduction, and will utilise a range of marked and unmarked vehicles and motorcycles, supported by Safety Camera Unit assets.
"Drivers need to be aware of the potentially serious impact of their behaviour behind the wheel and as such my plea and message to drivers is simple:- 'Don't risk it'."