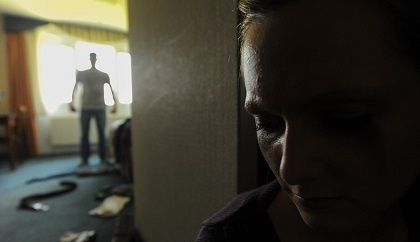 Gender violence is mostly perpetrated by men
MSPs are calling today for an end to sexual harassment and gender-based violence.
A global 16 Days of Activism began on Sunday, with campaigners this year focusing on attacks on women in the workplace.
Almost four in five cases of gender-based violence in Scotland involved a female victim and a male perpetrator during 2016-17
Student leaders are also joining calls for violence against women to be tackled.
NUS Scotland's Women's Officer, Shuwanna Aaron, said: "Gender based violence on our campuses reflects a wider system of inequality and power imbalances between men and women.
"The prevalence of 'locker room chat', 'lad banter' and persistent victim blaming normalises aggressive, violent and sexualised behaviour.
"NUS research has shown that a shocking 1 in 5 students experience sexual harassment within their first week of term alone.
"We have been proud to work with the Scottish Government on their Equally Safe national framework for combatting gender-based violence, but we know we can do more."