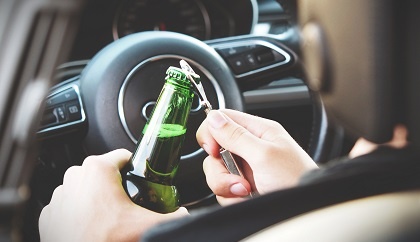 Police caught more drink drivers over Christmas than they did last year
Police in Fife say they caught a driver near Cupar who was six times over the legal drink-drive limit over the festive period.
The man, 39, was pulled over by officers who received a tip-off from members of the public who were concerned about his driving.
He is due in court at a later date.
It is just one of the cases being highlighted by road policing officers in Fife who are describing a rise in the number of drink drivers this Christmas as 'disappointing'.
One in every 15 drivers breathalysed by police across Scotland during December and the start of January was under the influence, up from one in every 28 during 2017/19.
Sgt Stevie Quinn is a road policing sergeant in Fife: