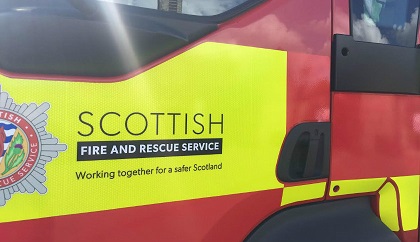 A crackdown on anti-social behaviour in Levenmouth has been a success, according to emergency services. 
The Improving Levenmouth Together project was launched in April, after the area saw a rise in fire-setting and other forms of anti-social behaviour last year.
Methil fire station commander Steven Meechie told Kingdom FM News: "We've reduced deliberate fire-setting by 61%.
"Now, it wasn't just deliberate fire-setting that was an issue - there was an issue with motorcycles being ridden illegally - and Police Scotland were very successful in a reduction of 60% in motorcycle accidents."