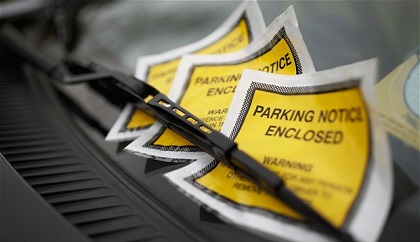 Around £50,000 of fines is outstanding in Fife
Over £50,000 of parking fines is outstanding in Fife, according to figures obtained by Kingdom FM News.
There are 567 unpaid tickets dating as far back as 1st January, with each one now costing the higher rate of £90 to pay off.
Fines are usually £60, but halved if paid within two weeks.
Unpaid tickets are not dealt with by the courts, but are passed on to debt collection agencies.
In total, 20,832 parking charge notices have been handed out by wardens in Fife since the start of 2018, raising around £600,000.
But parking bosses in Fife are denying that parking fines are used by the Council as a cash cow.
Tony McRae is from the council's parking management team: