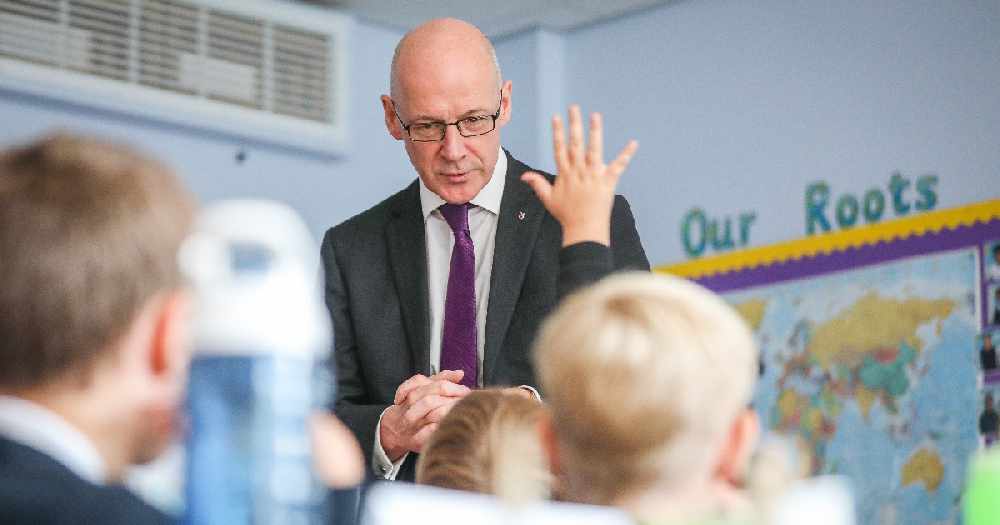 Scotland's schools will return full-time from August, it has been confirmed.
The announcement has just been made in the Scottish Parliament.
Early in the pandemic, Holyrood said it was expected there would need to be a "blended approach" with a mix of face-to-face and at-home learning after the summer.
But Education Secretary John Swinney later said the position had changed due to low prevalence of the virus, adding that a final decision would be made by today.
It means that youngsters will be able to return to classrooms at full capacity from August 11, although some schools will welcome people back on a phased basis during the first week.
It is expected that some measures will be implemented in secondary schools to allow for physical distancing, but this will not be required in primaries, or on dedicated school transport.
First Minister Nicola Sturgeon admitted an earlier decision would have provided people with more certainty, but said they wanted to make sure the latest evidence "supported this decision".
She added: "At this stage, no one - not me, not the education secretary - no one can absolutely rule out the possible need for blended learning in the future, either at national level or locally, if there is a significant increase in the incidence and prevalence of Covid.
"But the current low prevalence of the virus, together with all of the safety measures that we are putting in place, give us as good a basis as we could've hoped for to get children back to school in August."