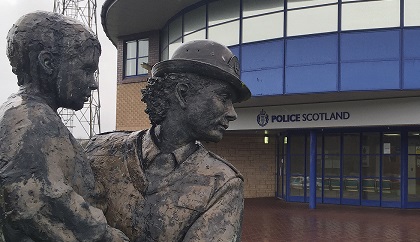 Scotland's eight forces were merged into one centralised service in 2013
A debate in Holyrood about confidence in Police Scotland has been called "worthwhile" by a Fife MSP.
Claire Baker has been speaking to Kingdom FM News, and says the issue about confidence lies mainly with those in charge of the service:
The Labour Justice spokesperson also told Kingdom FM news a number of people in Fife didn't feel like their call was being taken seriously and Police were too slow to react.
She has also had complaints around call handling and how the 101 number is used.
But the Police are battling a series of cut resources: