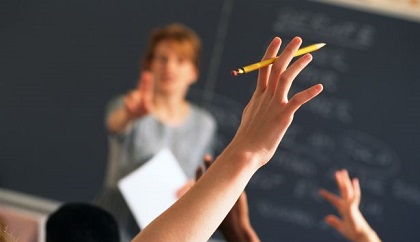 There are warnings an increase in physical assaults on teachers in Fife is leading to more staff absences.
According to the Liberal Democrat group on Fife Council, there have been around a-thousand physical incidents in the last school year.
The group say the figures, which were shown to the council's property committee, show a 45% rise on the previous year.
Liberal Democrat councillors highlighting the assaults say they DO recognise the increase may be down to better reporting systems.
Councillor Johnny Tepp, Fife Liberal Democrat spokesperson for Assets, property and facilities said:
"Figures presented to the council's assets, property and facilities committee in November showed that Fife teachers had faced around 1,000 physical incidents involving staff and we were told that the fact that this was a rise of 45% on the previous year it mainly reflected better reporting systems.
"However, looking at staff absence linked to physical and verbal violence leading to absence from work shows a worrying increase too.
"There were 7 cases in 2016, 6 cases in 2017 but a jump to 16 cases in 2018.
"These are small numbers but they reflect the tip of the iceberg and show that the pressures on staff are increasing."
Cllr. Calder, Fife Liberal Democrat Education Spokesperson, added:
"It is unacceptable that any teachers face violence, let alone 1000.
"It is deeply worrying that the numbers of staff facing a level of violence necessitating absence from work is also increasing.
"Fife Council needs to take action to address this trend and ensure that our teachers are safe."
We have approached Fife Council for a response.