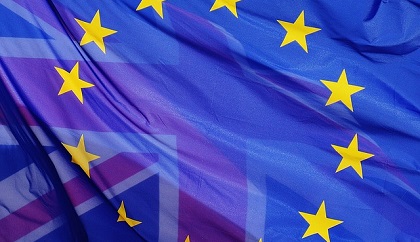 Two of Scotland's leading youth work sector organisations have released a report noting that community relations have suffered since the EU Referendum in 2016.
The findings of the report showed that youth workers in Scotland did not feel informed about the impacts of Brexit.
Over 50% of those who responded to the survey said that the negative impacts included young people feeling excluded from democracy, emboldened intolerance on social media, divided communities and a loss of public trust in information.
Other notable findings include the majority of respondents being unsure of the financial impact of Brexit on youth work as well as a lack of confidence being a key reason to why many youth workers didn't discuss Brexit with young people.
YouthLink Scotland Chief Executive Tim Frew said on the findings: "It is clear that as we approach the final deadline for Brexit, there is considerable unease across society about the impact of leaving the EU, and that includes Scotland's youth work sector.
"We know that many Scottish young people have felt disenfranchised through the process of the EU referendum and in the events that have followed.
"We will be working alongside the sector to secure sustainable investment in youth work and to explore the place of youth voice and political literacy within the next National Youth Work Strategy."
Ian McLaughlin, the Chief Executive of Youth Scotland had this to say: "We know through our members that young people and youth workers are passionate about living in a positive, caring and fair country.
"However, through this research it is clear that youth workers are seeing the impact which Brexit is having on many young people in their communities, with a lack of engagement in the process and lack of information leading to feelings of disempowerment.
"As we move forward, it is vital that youth workers across Scotland are well equipped and resourced to engage young people and make a positive difference in the communities that they are an integral of now and in the future."
MSP Michael Russell, Constitutional Relations Secretary also had this to say on the report: "It's been really important throughout this divisive and disruptive Brexit process for people across Scotland to have their voices heard.
"The Scottish Government is committed to proactively publishing information on the potential impacts of Brexit on youth work and will continue to listen to young people about the UK leaving the EU."