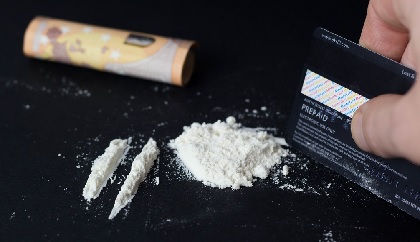 Scotland's largest drug and alcohol charity says it is working with children as young as 13 years old who are addicted to cocaine.
Addaction says it has seen an increase in cocaine use in all age groups in Fife.
It comes just weeks after a Sheriff Court judge warned Kirkcaldy is in the grips of a cocaine 'epidemic'.
Stephanie Keenan, who leads Addaction's web chat service said: "I get a lot of people using our chat function to get support for cocaine use.
"I think it's almost a social norm in some circles.
"But the impact on mental health is devastating.
"A lot of people don't realise the effects it has on the 'happy hormones' in the brain.
"In Scotland as a whole, I've seen an increase in under-25s looking to access support via web chat, due to the impact cocaine is having on their wellbeing.
"Family and work often take a big hit.
"I also often get loved ones coming online who are at a loss about what to do.
"When cocaine use is seen as such a norm by those close to them, they simply don't know how to address it."
Addaction is advising parents to have open and honest conversations with their children about cocaine and substances in general.
The charity has a guide for parents on its website, and runs a free and confidential web chat service where people can seek help and support.