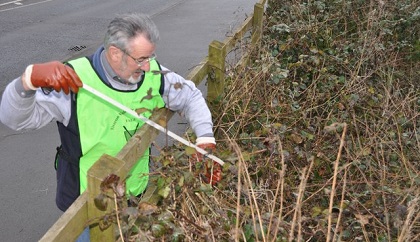 Litter pickers wanted for events in March
Local groups in Fife are being encouraged to "Clean for the Queen".
Ahead of the Monarch's 90th birthday celebration in April, Fife council are looking for communities to clean up their Kingdom.
As part of a national initiative local groups are being asked to sign up for clean up events on the 5th and 6th of March, school pupils and army cadets have already signed up.
The council will provide bags and litter picker allowing the groups to chose which area they want to clean.
Safer Communities Team Manager Dawn Jamieson explained how Fife is getting involved:
"We want to hear from any local groups who want to "clean for the Queen." We'll supply bags and litter pickers to those who want to take part. It's a great boost to the local environment and will help spruce up the Kingdom for locals and visitors.
We're off to a great start but we're looking for more groups to come forward. If you fancy doing something a bit different on the weekend of 5th and 6th March then please get in touch. We can supply all the equipment you need – all you need to do is turn up and get cleaning!"