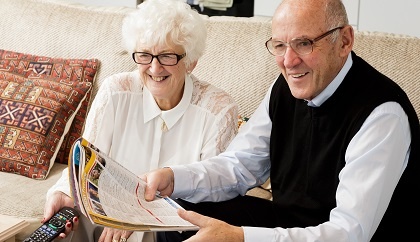 Dunfermline and West Fife's MP is slamming the BBC's decision to scrap free TV licences for over-75s.
Douglas Chapman thinks it will contribute to loneliness and isolation among elderly people in the Kingdom.
The updated rules mean only those claiming Pension Credits will still get a free licence, but Mr Chapman says that doesn't apply to over 600 of his constituents.
It is thought around 268,000 elderly Scots could be affected by the cut.
Kingdom FM News spoke to Mr Chapman:
The BBC is defending its decision, claiming it will benefit the country's poorest pensioners.