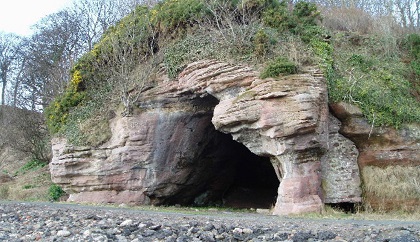 The caves contain historically significant drawings
A group protecting one of the most historically significant cave drawings in Scotland is offering tours this month to help educate people.
The Wemyss Caves near Kirkcaldy contain drawings thought to date back to Pictish times, between the 5th and 9th centuries.
But they've recently been scratched and spray-painted by vandals.
Save Wemyss Ancient Caves Society (SWACS) Chair, Mike Arrowsmith, said: "The tours are for anyone with an interest in Pictish history or who would like to learn more about the hidden heritage of Fife.
"We have visitors not just from the local area but across the world, which shows the international importance of the carvings that have remarkably managed to survive here for around 1500 years."