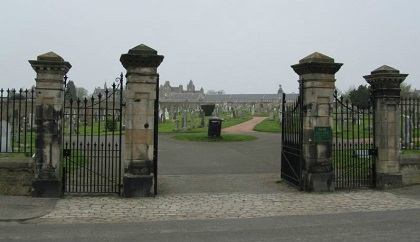 Kirkcaldy Cemetery
Fife Council is considering a number of options to help slow-down growing capacities in the Kingdom's graveyards.
It is thought Kinghorn Cemetery could be full within two years, while spaces at Scoonie Cemetery in Leven are thought to be filled by 2025.
The council said one option is to reclaim plots which were bought over 50 years ago and remain unused.
Manager of Fife Council's Bereavement Services, Liz Murphy, said that could be a practical solution: