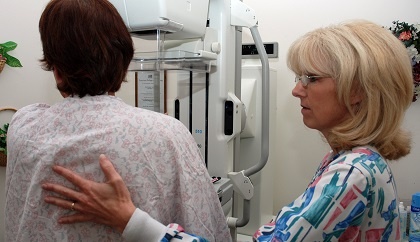 Cancer patients are being impacted
Staff shortages are stopping Scotland hitting targets for diagnosing, treating and preventing cancer.
That is according to a cross-party group of MSPs calling on the Scottish Government to better manage the number of doctors and nurses treating the disease in Scotland.
Recent Scottish Government figures show that patients are not being diagnosed quickly enough, and waiting too long for treatment.
The number of Scots diagnosed with cancer is expected to hit 40,000 by the year 2027.
Anas Sarwar MSP, co-convener of the Scottish Parliament's Cross Party Group on Cancer, said: "This report must serve as an urgent wake-up call for the Scottish Government.
"The laudable aims of the Cancer Strategy simply can't be delivered unless the staffing crisis in our NHS is addressed.
"The extra investment in cancer services is welcome, and a lot of progress has been made, which this report recognises.
"But years of workforce mismanagement are taking their toll, and it is cancer patients who are being let down as a result."

Miles Briggs MSP, co-convener of the Scottish Parliament's Cross Party Group on Cancer, said: "While there has been welcome progress in the implementation of the Cancer Strategy in a number of areas, this report highlights that there is still significant action that is needed to ensure the strategy is fully implemented by March 2021.
"The SNP government has been warned for years about the dire consequences of poor workforce planning and the Cross Party Group's inquiry highlights this neglect.
"If Ministers continue to ignore these warnings, cancer patients across Scotland will pay the price.
"The Scottish Government now needs to show some leadership in the delivery of cancer services across Scotland if the SNP is actually going to meet the targets it has set out in the Cancer Strategy ahead of 2021."