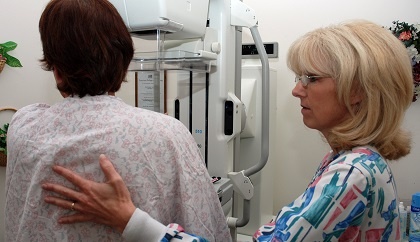 Cancer charities have critcised the Scottish Government after it emerged thousands of women over the age of 71 haven't been invited to their final breast screening.
Women between the ages of 50 and 70 are entitled to free checks to spot early signs of cancer but some have been waiting three years for the last test.
Sarah Williams from Cancer Research UK said:
Through the screening programme we can save lives from breast cancer so it's of course very worrying that women who were supposed to be being invited have missed those invitations but it's really key that women don't panic.
"To put this into perspective, firstly most breast cancers are actually found by women themselves.
"It's really concerning that women haven't been invited when they should have been, every woman should get their invitation and make a choice about whether they want to attend breast screening.
"Because the programme has harms and benefits, we can't just say that it's at terrible thing that this didn't happen, the picture is a little more complex."
The Health Secretary Jeane Freeman has apologised to all those affected.