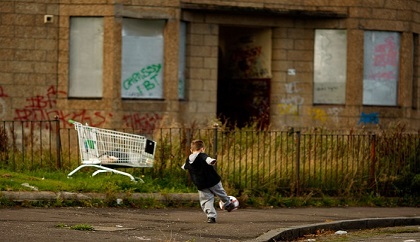 Fifers are being encouraged to keep an eye on kids they think may be at risk during the school holidays.
Child Protection Committees Scotland (CPCS) said some children may become more vulnerable during the long summer break.
They are calling on Fifers to keep their eyes open to tell-tale signs that a child is not being properly looked after.
CPCS Scotland chair, and chair of Fife's Child Protection Committee, Alan Small said: Signs that a child might be at risk could include being alone and unsupervised, being out and about at all times of day or night or even going into "party" flats.
"A vulnerable child might be very dirty or persistently hungry, or have parents who are drunk in charge of them.
He added: "You can ask the child if they're okay or even offer the family some support.
"Or, if the situation is serious and you're very worried contact Fife Council's social work department, or the police."
You can find more information here: https://bit.ly/2FokbmC