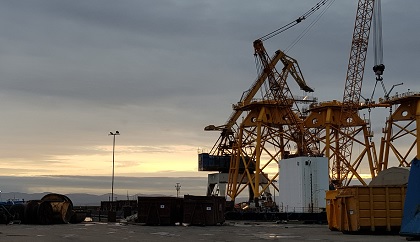 The Scottish Government need to back Fife business Bifab in order to "level the playing field" with foreign companies
That's the opinion of trade unions after the metal fabricator lost out on a "vital" wind farm contract to government backed foreign companies.
BiFab lost out to government backed companies in Spain, Belgium and the UAE.
Alex Rowley, the MSP for Mid Scotland and Fife, says that Scottish companies are fighting a losing battle without government support.
"That's not a level playing field if in these countries the government is subsidising and supporting these yards, whilst here the company's is having to tender and stand on its own two feet.
"If governments in these countries are subsidising and supporting the yards in their countries, then it's no wonder we can't compete because it's not a level playing field."
Rowley also found it hard to understand how BiFab was unable to win the contract.
"For Scotland to be such a country of having such wind and all the construction of these things has been done outwith Scotland and indeed outwith the UK. It's really not acceptable."