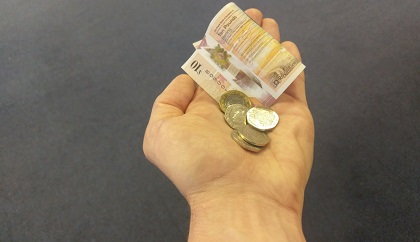 The benefits system in Scotland is being overhauled
MSPs are being asked to back a Scottish benefits system that the Scottish Government is claiming will be 'kinder' and 'more empathetic' than the one operated by Westminster.
Ministers are claiming Scots are suffering because of delays and sanctions under the UK Government's social security policies.
Holyrood being asked to back the plans, which have been drawn up over concerns about sanctions and delays faced by claimants under the UK Government's system.
Scots with experience of the existing benefits system have been consulted during the creation of the Scottish Government's 'social security charter'.
Only around 15% of benefits are controlled by Holyrood - not including Universal Credit - the rest are reserved to Westminster.
The social security secretary, Shirley-Anne Somerville MSP, said: "When people use a public service they should have no concerns about how they will be treated.
"Whatever the contact is about and whoever they speak to, they should have full confidence that they will be treated with dignity and respect.
"However every day we read new reports of the brutal and degrading impact of a UK social security system that has been criticised by the UN and by House of Commons Committees.
"This charter explains how Scotland will do things differently, creating a positive and supportive system that is there for all of us should we need it.
"Notable commitments include treating people with kindness and empathy, recruiting staff who believe in these values, delivering services in local communities, and developing policy in a way that advances the human right to social security.
"These commitments were developed by those who know the system best – people with lived experience of social security and the organisations that represent them.
"There are few, if any, parallel examples of a Government working so closely with the people it serves to shape a public service.
"The charter therefore goes to the heart of our commitment to work with the people of Scotland to co-design a system based on fairness, dignity and respect."