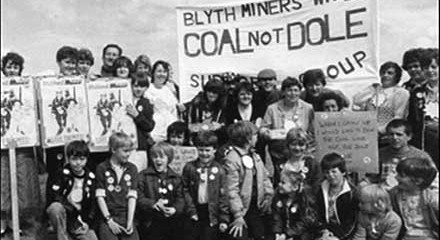 Fife mineworkers have been ripped off by a shoddy pension scheme, according to the MP for Dunfermline and West Fife.
Douglas Champan has urged the UK to hold an enquiry as soon as possible, after a debate in the commons earlier this week.
He said: "Across Fife you can see the legacy of mining, in communities like Oakley, Comrie, and Valleyfield, to name but a few.
"The people who worked in the pits risked their lives every day, worked hard to put food on the table for their families and kept the lights on across the country for decades.
"For these workers to be ripped off by the UK government in retirement is a scandal and there must be a reconsideration for its involvement in the scheme."
Mr Chapman added: "We all know the struggles miners went through in the 70s and 80s through strikes, with some still fighting for justice.
"Ex-miners shouldn't still have to be fighting the UK government in 2019 and they must be given a better pension package to recognise the contribution they made to the nation and the dangerous work they carried out."
MP for Kirkcaldy and Cowdenbeath Lesley Laird said:
"Since 1994 the Government has pocketed an astonishing £4.4 billion from the Mineworkers' Pension scheme yet hasn't contributed a single penny to the pot in all those years.
"The Government talks about risks and liabilities yet manoeuvred a deal which guaranteed them 50 per cent rights on all future pension surpluses. It's been nothing but win/win for them since day one.
"What about the poverty risk to miners who draw a pension of just £84 a week? Significantly less for miners' widows?"