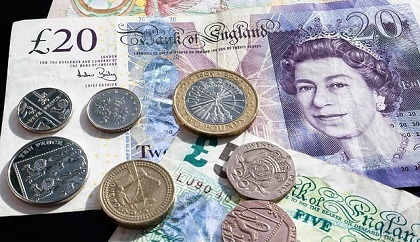 Several Scottish business have called for rates rises to be left out of the budget which is due to be delivered by Finance Secretary Derek Mackay next week.
Campaigners have said 20,000 hospitality jobs could be at risk if rates continue to increase.
The Scottish Government said it has some of the best rates in the UK and is committed to helping firms grow.
Bill Harvey is the manager of the business group, Kirkcaldy 4 All. He said:
"Business rates are a major factor now on the town centre and indeed anywhere because it is a fixed overhead, and generally quite a high fixed overhead.
"So at a time when trading conditions are increasingly difficult, this overhead goes up by an increment each year so it's a major consideration in any business.
"Kirkcaldy prior to the re-assessment of business rates suffered badly because historically we had high rents and a very full town centre.
"So, I think probably other areas like Aberdeen and Edinburgh are having to pay more to balance out."