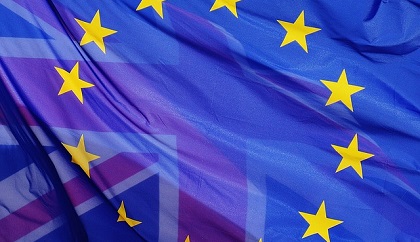 The Scottish Government is concerned about the draft deal
The Scottish Brexit secretary is describing Theresa May's draft deal as a 'blind leap into the unknown'.
Michael Russell is concerned about 'years of damaging uncertainty' over exports from Scotland worth £16bn.
He is calling for a deal that keeps Scotland in both the Single Market and the Customs Union.
Mr Russell said: "Scotland exports more to the EU than the USA, Asia, South America and the Middle East combined.
"It is our single most important international market and supports thousands of jobs.
"Despite previously promising frictionless trade, the UK Government's draft deal would mean barriers to exports and the loss of the EU's trade agreements with around 40 countries that we currently benefit from.
"It is a blind leap into the unknown and will leave Scottish businesses facing years of damaging uncertainty.
"That is not acceptable, which is why we will now work with others to put in place a deal that works for Scotland within the European Single Market and Customs Union and supports another referendum on EU membership."