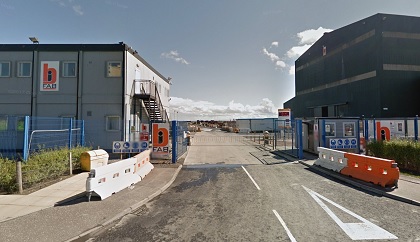 Workers at BiFab are caught in a contractual dispute
Union bosses say workers at BiFab are 'caught in the middle' of a contractual dispute that means they are not getting paid.
Dutch firm Seaway Heavy Lifting are allegedly not paying the Burntisland-based company for work it has done on turbines for a wind farm on the Moray Firth onbehalf of energy firm SSE.
That means around 1,400 staff in Fife and the Western Isles are currently working unpaid.
Pat Rafferty from the Unite union is explaining the situation.