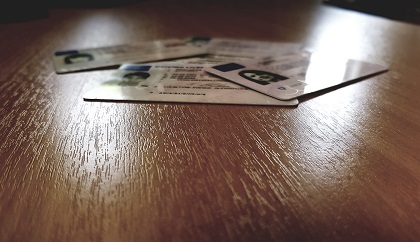 The union says workers who have to ask for ID fear violent responses
Union bosses are welcoming changes to the law that could see shop workers given better protection from abuse.
It comes as the new Offensive Weapons Bill is debated at Westminster, making it a specific offence to obstruct a shopworker trying to enforce laws.
It is hoped new laws would protect workers who have to ask customers for age identification for restricted items like cigarettes, alcohol or weapons.
Paddy Lillis, Usdaw General Secretary, says: "When retail employers and the shopworkers' trade union agree on measure to protect staff, we hope that MPs will take notice and support the amendment.
"At the second reading of the Bill, the Home Secretary recognised that the protection of shopworkers requires further thought and this amendment goes some way to delivering the protection shopworkers need.
"Shopworkers will play a vital role on the frontline of policing this new law, as they already do on the sale of alcohol and other age-restricted products.
"Yet they are offered no additional protection under the law and shopworkers can be treated like criminals if a mistake is made at the point of sale.
"This is a much needed Bill that deserves support and we very much welcome it.
"We have all been appalled by the increase in assaults and deaths when acid and knives were used as offensive weapons.
"It is absolutely right that we do everything possible to stem the scourge of knife crime and acid attacks.
"Shopworkers are on the frontline of achieving that and helping to keep our communities safe.
"Their role should be valued, they deserve our respect, but most of all they deserve the protection of the law."