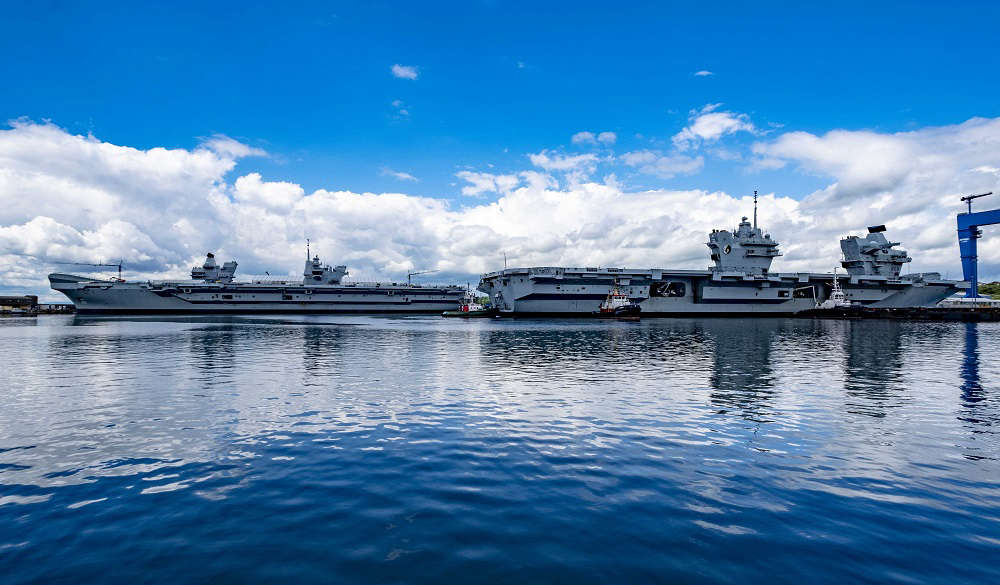 Picture: Babcock International
Babcock International have secured a ten-year contract worth £30 million to provide dry-dock maintenance for the Royal Navy's Queen Elizabeth class (QEC) aircraft carriers in Rosyth.
The firm says 300 jobs are being sustained and supported.
It follows a previous maintenance period where Babcock International completed the first docking for HMS Queen Elizabeth at the Rosyth site in 2019.
All routine maintenance is included, as well as repairs that can't be done when the vessel is afloat.
As well as scheduled dockings, the business will provide facilities for any contingency dockings required during the length of the contract.
The first planned activity scheduled for next year with a six-week work package.
Dunfermline and West Fife's MP has hailed the company's announcement as "excellent news" for the local economy.
Douglas Chapman MP says it "proves that when you invest in West Fife it really does pay off in spades":
The announcement comes amid the ongoing war in Ukraine, which has now been happening for more than two-and-a-half months.
Sean Donaldson is Babcock International's Managing Director of Marine Engineering and Systems and the Rosyth site.
He has been telling Anas Hassan, our Kingdom FM reporter, that the firm is also looking at other projects for the future: