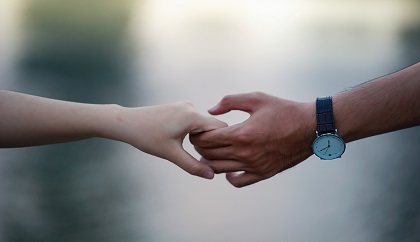 Many people will say that they are fine, even if they are not
Three-quarters of people who are struggling with their mental health will still tell people that they are 'fine' if they are asked.
According to a survey by a mental health charity, people are concerned that others do not want to know about their mental health, or that they might be 'a burden'.
As a result, people are being urged to ask people twice how they are, to give them an opportunity to explain how they really feel.
Men aged 35-to-44 in Scotland are among the most likely to be suffering from a problem with their mental wellbeing, according to the most recent Scottish health survey.
Jo Loughran, Director of Time to Change, said "We all hear it dozens of times a day: 'How are you?' 'Fine thanks, how are you?'
"Our research shows that, as a nation, we find it hard to answer honestly.
"This could mean someone close to you is struggling with their mental health – they might just be waiting for your cue to talk about it.
"Asking twice is a simple, effective way to show our friends and family members that we are asking for real; that we are ready to listen, whether that's now or whenever they're ready."
Anyone who is struggling with their mental health and needs someone to talk to can call The Samaritans free and confidentially on 116 123, or Breathing Space on 0800 83 85 87.