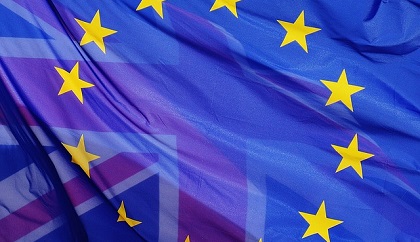 The ruling is not legally binding
One of the Scottish politicians urging the European Court of Justice to rule Brexit can be reversed is describing a decision made by a Eurpean legal adviser as a 'huge win'.
The Advocate General, Campos Sanchez-Bordona, says Article 50 - which notified the EU of the UK's decision to leave - could be revoked.
The cross-party group of UK, Scottish and European parliament members is hailing the announcement after taking the issue through the courts.
Alyn Smith MEP said: "This is a huge win for us, and a huge step forward from the highest court in the business, and confirms what we have been hoping for: that the UK can indeed change its mind on brexit and revoke Article 50, unilaterally.
"The Advocate General Opinion is not the final judgment, but the practice of the ECJ is that the judges tend to follow the Opinion so this is a major landmark.
"We now have a roadmap out of the brexit shambles, a bright light has switched on above an 'EXIT' sign and the false choice being offered to MPs at Westminster – that it is Mrs May's disastrous deal or chaos, is shown for what it is, an abuse of Parliament.
"There are other options, and we can stop the clock."