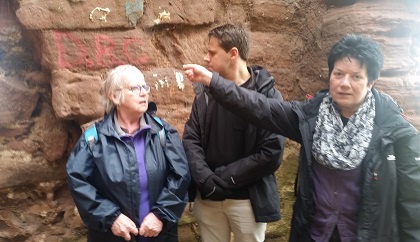 Volunteers Pam Cranston, Gavin Hugh and Sue Hamstead are angry at levels of vandalism
Attitudes need to change to prevent further damage to historically significant caves on the East coast of Fife.
That is according to local volunteers angry at rising levels of vandalism at the Wemyss Caves, located between East Wemyss and Buckhaven.
The caves contain drawings thought to date back to Pictish times, between the 5th and 9th centuries.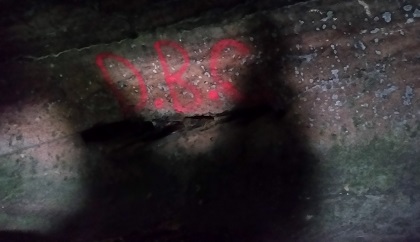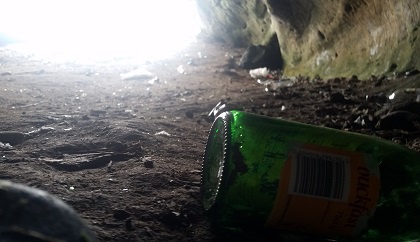 There are increasing reports of people spray-painting over the drawings, some of which date as far back as 500AD.
Members of the Save the Ancient Wemyss Caves Society say they are regularly picking up broken glass and rubbish left by groups of vandals.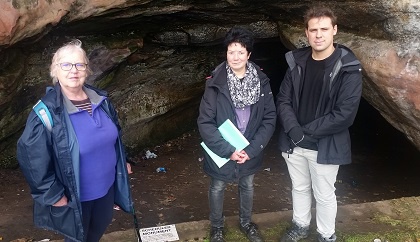 Sue Hamstead's the vice-chair of the Save the Ancient Wemyss Caves Society: