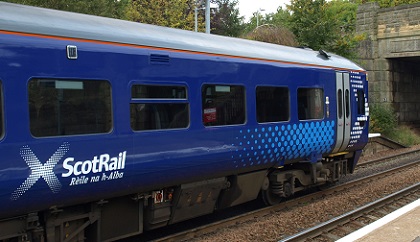 Scotrail have come under fire for cancelling services
A nearly 3% rise in train fares from next year is being described as a 'raw deal' by the shadow Scottish finance secretary.
Murdo Fraser says his constituents are also angry that a long-standing 'kids go free' promotion is being scrapped.
Scotrail has come under fire this week for a huge number of cancellations on its services, including on the Fife circle.
Mr Fraser MSP said: "Over the course of the past weekend travellers have had to put up with performance on our railways that has been nothing short of shambolic.
"Customers have struggled with cancelled services, overcrowded carriages and severe delays and this is simply not good enough.
"To add insult to injury ScotRail are planning on hiking prices in the New Year by an average of 2.8% and on scrapping the 'Kids go Free' promotion.
"Constituents across Fife, Perth and Kinross, Stirling and Clackmannanshire are getting a particularly raw deal when it comes to value for money.
"Commuters wouldn't mind so much paying more if services improved but if anything performance is going in the opposite direction.
"I have called on the Scottish Government to light a rocket under the failing ScotRail bosses as the current situation is nowhere near good enough."