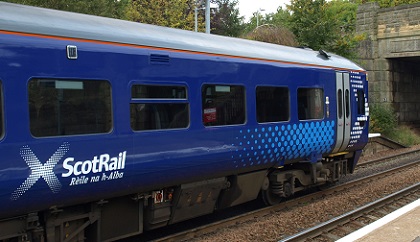 Scotrail fares have increased by 2.8%
Train passengers in Fife say they are not happy at ticket prices rising, after weeks of delays and cancellations.
Scotrail is putting fares up by 2.8%, which is below the average UK fare rise of 3.1%.
The increase adds an extra £90 onto an annual season ticket between Kirkcaldy and Dundee, and £70 onto the cost of the same ticket between Kirkcaldy and Edinburgh.
Complaints about services not running increased during in the run up to Christmas, with the rail operator blaming crew shortages.
Rush hour trains were said by passengers to be running with fewer carriages, meaning services were overcrowded.
These people in Kirkcaldy do not think that they are getting value for money:
Scotrail say their price rise is below the UK average, and that they are investing millions in Scotland's railways.