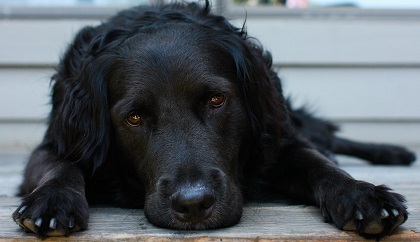 Experts claim electric shock collars cause long term damage
Animal welfare campaigners say they have 'grave concerns' about the Scottish Government sanctioning the use of electric shock collars for dogs.
The training aids are believed to cause long-term harm to the animals, according to evidence submitted to Holyrood by The Kennel Club last week.
MSPs agreed only to regulate them, rather than ban them, after a consultation last year.
Trainers having to undergo training and gain a qualification before they can promote or use them.
Caroline Kisko, Kennel Club Secretary said: "It is extremely disappointing that despite the large amount of scientific evidence proving that electric shock collars are a cruel training method for dogs, the Scottish Government has decided to pursue a costly route to regulate shock collars rather than implement an outright ban.
"The Kennel Club has grave concerns that if the government supports a formal training qualification which allows electronic training devices, it will legitimise the use of shock collars and gaining the qualification may be viewed as an aspirational target for dog trainers.
"This governmental approval would also send a message to the people of Scotland that using these painful devices is an acceptable way to attempt to train a dog, when there is a wealth of evidence proving to the contrary.
"The Kennel Club also questions whether developing a qualification for fewer than a hundred dog trainers is an appropriate use of resources and tax payers' money when the government could instead develop a qualification in positive training methods suitable for all dog trainers, the vast majority of whom would never use an electric shock collar."